Custom Printing Fabrics Order
Dreamydeer textile in an on-demand custom printing fabric supplier and baby clothes manufacturer.
Custom your own design on the fabric to create a unique pattern for your project. We are specialist in cotton and natural fabric such as bamboo, linen and silk. Now there are more than 10 kinds of base fabric with different properties, constructions, and uses for custom print.
Different from online printing, our custom printing fabric having professional merchandiser to follow up your custom print order. We should check about the size, colors, hand-feel, fastness etc.
Privacy policy
All the design profiles we won't copy/ print without customer's permission. Every customer designs and information has a privacy profile and we were signed a confidentiality agreement with our staffs to keep secret with customer privacy.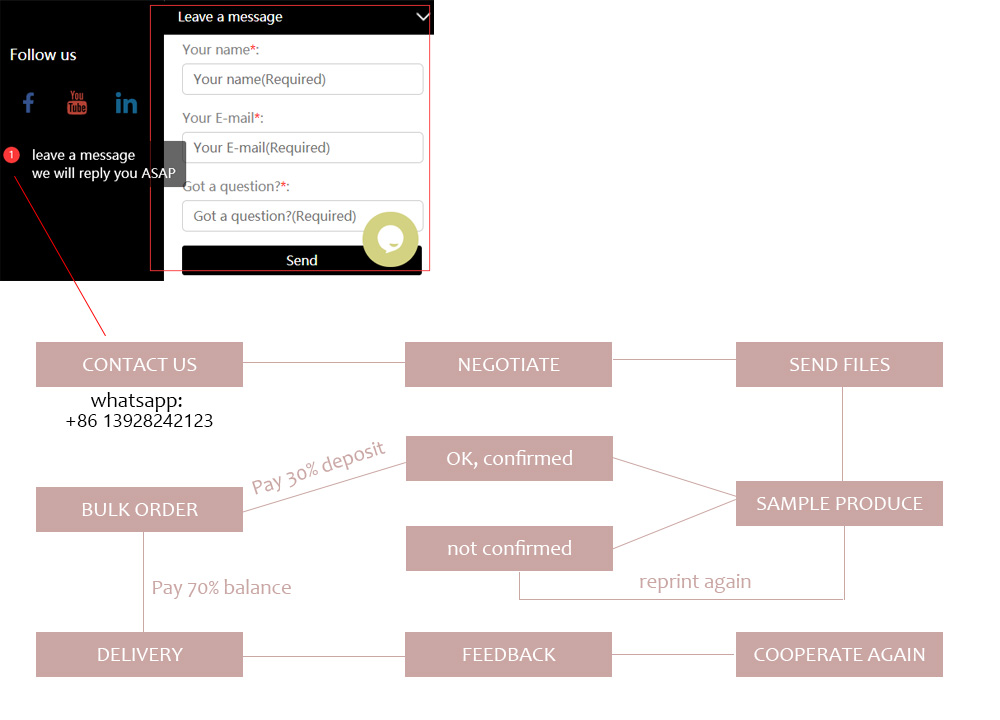 How to you print your own fabric
1.Contact us: [email protected] or leave a message on the website. We will reply you as soon as possible.
2.Negotiate with about details (fabric type, printing type, printing size, price, shipping cost etc.)
3.Send us the design files and we will arrange the strike offs (A4 size for free)
4.When the strike offs done we will take some pictures to you to confirmed.
- Not confirmed we will remake the sample strike offs again
- Confirmed, we will arrange next process
5.You should pay 30% deposit to your custom print bulk order
6.After we get the payment, bulk order will print.
7.When bulk order done, we will check the quantity and quality then make an invoice of this order for you.
8.The 70% balance should pay before delivery.
9.After we get the balance payment we will arrange the products ship by express
10.You receive the fabrics and give us some feedback to improving our service & quality.
11.More cooperation